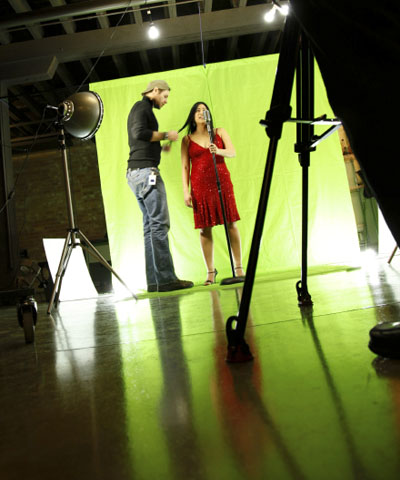 OVERVIEW & FILMING RATES
Daniel has worked with professional video cameras since 1998. In 2001 he began utilizing full broadcast acquisition equipment.
Work undertaken is captured using a range of Sony Broadcast PDW Series XDCAM HD Cameras.
Audio is an important and strong skill of Daniel's. Working with and understanding all facets of audio production using many types of recording equipment and microphones is critical to achieving clear and crisp sound. A selection of wired, boom and wireless microphone options are included standard with all services.
Professional lighting is sometimes overlooked when it comes to video production. Working in uncontrolled changing news environments has given Daniel valuable skills to work on the run. However, time should always be allocated to every production to ensure the best results. A comprehensive lighting kit is included for every production.
In field monitoring is equally important. At least one external reference monitor is included with every production. Adopting the latest in OLED Sony technology, the producer or client is able to view what is happening and what's being recorded. Wireless or wired HD monitoring is available when needed.
The XDCAM disk transport is regarded as one of the safest recording mediums, regardless of this fact a secondary on camera Compact Flash based recorder is also available if needed.
Sydney Freelance HD Lighting / Lighting Camera Operator Rates:
Half Day – 4hrs Filming + (1hr for setup/packdown) - Please contact Daniel for current rates
Full Day – 8hrs Filming + (1hr for setup/packdown) - Please contact Daniel for current rates
Video Editing
Per Hour Rate (Sony Vegas 16 Pro) - Please contact Daniel for current rates
Equipment Supplied
As per equipment list
Job Types
Corporate, Event Production / Live Events, News & Media / ENG, EFP, Documentaries, Video News Releases, Media Training, TV Commercials, Disaster & Severe Weather ENG.