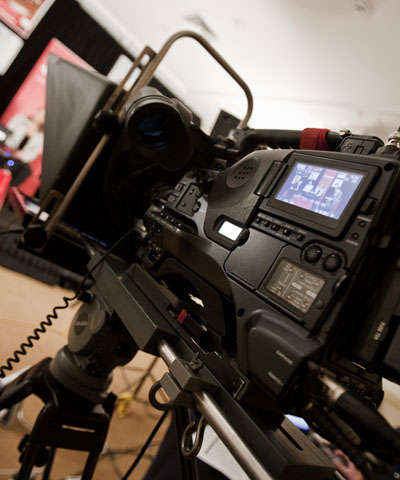 CORPORATE VIDEO PRODUCTION
Corporate Video Production is a significant part of Daniel's experience.
With the ongoing growth and demand of internet video content, social media and viral marketing campaigns, online presence is becoming crucial for businesses of all sizes to promote their goods and services.
Whether it's a product, service or place your organisation is working to promote, Daniel has the experience to ensure your video production is of high quality and professionally produced.
Daniel has provided services for many of Australia's top 500 companies. He is experienced in working with high level management and A list celebrities both locally and from overseas.
Whether it's the CEO speaking about confidential company directions to staff, or filming a corporate event for television or the web, Daniel has been trusted to produce and deliver on time.
Using the latest in video acquisition equipment and wireless links, field producers are always pleased they have a high level of input and control on demanding productions.
Great care is taken with audio and lighting. These critical components are paramount in ensuring a high quality deliverable for you, your audience and customers.
Daniel is available to talk about your requirements and will take the necessary time to ensure everything is just right.