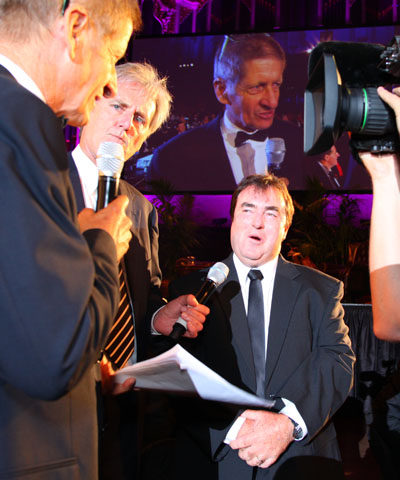 EVENT PRODUCTION
Live event productions are one of Daniel's most enjoyed forms of videography.
Working in demanding conditions with no room for error is one of the greatest challenges in video production.
Camera operation at a live event requires an ability to listen and pre-empt instructions with little to no communication with a vision switcher and producer.
Daniel has filmed hundreds of live productions for private events, television and internet broadcasts.
With a deep technical understanding and experience being a live audio operator, vision switcher and technical director, Daniel's understanding of live events, setup and design is paramount to ensuring things don't go wrong.
Whether it's utilising the latest in wireless HD broadcast camera transmitters or being tethered to a video cable link, every production you produce is setup to give you the best results and capture live high quality vision.
Daniel brings the right equipment and technology to your production to perform under challenging conditions.